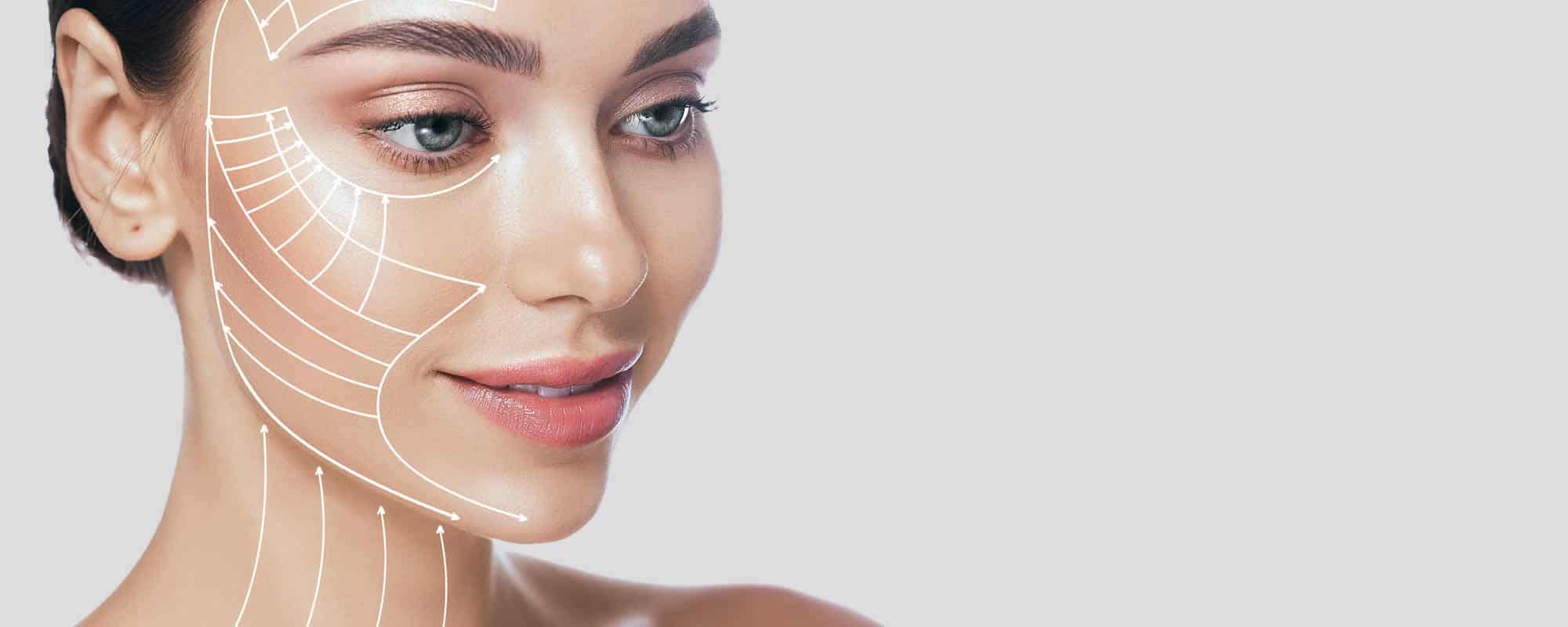 5 benefits of HIFU
Posted on
September 5, 2022
HIFU is becoming increasingly popular – and it's easy to see why.
Non-invasive, painless and with no down-time, HIFU is one of the most effective and gentle alternatives to surgical intervention, working with the skin to refresh and rejuvenate your appearance.
In this post I'll share some of the fabulous benefits of HIFU and a little more on how the treatment works and what type of results you can expect.
What is HIFU?
HIFU is a revolutionary non-invasive rejuvenating treatment which offers a non-surgical facelift. HIFU stands for High-Intensity Focused Ultrasound, which uses advanced cosmetic technology to tighten and lift the skin with an anti-ageing effect.
HIFU is best suited for those who are experiencing signs of ageing such as sagging skin, loss of plumpness, dull skin, lines and wrinkles. is Results are long-lasting and can be seen after just one treatment – multiple treatments can have a remarkable impact on overall appearance and self-confidence.
How does HIFU work?
A HIFU facial uses a special ultrasound device to create heat at a deep level within the skin, damaging targeted skin cells to encourage and stimulate the body's natural healing response. As it does so, collagen is produced to aid cell regrowth, enhancing skin's structure and elasticity.
Benefits of HIFU
1/ Reduce wrinkles
As HIFU stimulates the development of new collagen, it erases and plumps fine lines and wrinkles to reduce their appearance and prevent new lines occurring.
2/ Tighten sagging skin
Through encouraging cell regrowth and promoting enhanced skin elasticity HIFU has a lifting and tightening effect, especially for common areas of concern such as the jowls, cheeks, chin, eyes and brows.
3/ Define jawline and cheekbones
Due to its tightening effects HIFU can offer enhanced definition for the jawline and cheekbones which further refreshes your appearance and adds to the overall youth-giving effect.
4/ Offer natural results
Sometimes surgical intervention can result in a dramatically different appearance which has an unnatural feel to it. HIFU is wonderful because it works with your own natural beauty to provide subtle but noticeable results.
5/ Safe, effective and non-invasive
Unlike a surgical face lift HIFU doesn't involve any anaesthesia, incisions or stitches, as well as the lengthy recovery time surgery entails. The results however are very similar to that of a surgical face lift, making it a fantastic alternative which is non-invasive and doesn't require any specialist aftercare or down-time.
What to expect from HIFU treatment
Like all treatments at Elizabeth Tetlow, your journey will begin with a thorough consultation to determine what you're looking to achieve and whether HIFU is the correct treatment option for you. We'll then discuss the treatment itself, how many will be needed and what to expect from the procedure as well as anything you need to do to prepare.
Following treatment you may experience some mild redness and swelling, but this should only last between 24-48 hours. You'll also receive full aftercare advice to be followed to maximise your results.
To learn more about HIFU or book a consultation with me today, please get in touch.